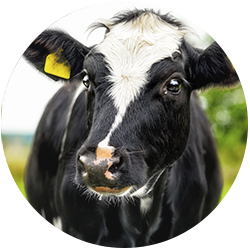 Our Story
A technology company that understands the challenges of dairy farming
Dairy Quality Inc. is the global leader providing conventional and organic dairy farmers with innovative mobile-based technologies that encompass rapid somatic cell count (SCC) testing protocols for all types of milk. Our patent-pending technology allows dairy farmers to accurately and instantly test the SCC health of individual cows and the milk in their bulk tanks.
Founded in 2012 in Queensville, Ontario by an electronics engineer, an accountant, and a part-time dairy farmer and engineer, the company quickly established itself as a leader in mobile microscopy and optics adapted to accepted practices in biochemistry.
Our technology helps dairy farmers by giving them quality assurance with an economical, mobile-based, real-time view of the somatic cell count in their bulk tanks, and to help identify subclinical disease in cows quickly.